Lu's Wigs
Lu's Wig, "Girl's Night" (R1209)
Type: Wig
Brand: Lu's Wigs
Color: Dark brunette base with dimensional stormy ash and neutral/warm blonde highlights, leans neutral
Length (measured 4" from hairline down to longer point of the ends, this may differ from brand listing due to the way we measure): 11-24" layered with 9" curtain bangs
Cap Size: Large, 22.5" circumference (We recommend this fits a 22"-23" circumference)
Note: In the video, Lily mentions this fits like a true size large as this fits big on her size medium head. 
Top Type: Lace Top with lace front, multidirectional parting 
Parting area (measured center cross section of area, side to side x front to back): 3.5 x 5 in.
Ear to ear (measured from top of each ear area across hairline): 11.5"
Front to back (measured from start of front center hairline to nape): 13.5" 
Cap Material: Wefted
Hair Type/Origin: Mongolian
Hair Texture: Dries straight
Condition: Like new. Seller owned for about nine months. Seller hardly wore the piece.
Other: Medium light density. Lace is cut. Knots are slightly bleached and plucked. One of the clips is loose and concealer has been added inside of the cap (see photos for reference). Lace near hairline is a little frayed, can be cut further to customize. 
---- 
Resell : Silk or Lace Return Policy - please read in full before purchasing!
To see how we took measurements for this hair piece, read our Measurement Procedure.
Lily pictured is 5'3 height with a 22" circumference head and usually wears a size medium.
Beautiful Unit!!
I absolutely love this piece! Very realistic hairline and gorgeous silky long hair! I have purchased 2 pieces from silk or lace and have been happy with both. Highly recommend!
Beautiful Hair!
I have several Lu's wigs, but this is the first I've ever bought on resale. The piece was exactly as described. It's definitely new! This is the second unit I have purchased from Silk or Lace and I'm so glad my sister recommended the site to me. She's also purchased 2 pieces from Silk or Lace and we'll both be back!
Love, love, love!!!
This is my first Lu's Wig and I'm so happy I scored her off of the resell page! I love everything about her: color, style, fit. It helped that I did my own measurements a while ago and she checked all the boxes for me. I'm contemplating never getting my hair colored again because I could always wear my "Girl's Night" out.
Lu's Wig, "3B1350" (R1223)
I have ordered a few wigs from Silk or Lace and had a wonderful experience each time! The wig can within a few days in great condition. I highly recommend them and will definitely buy from them again! Thank you!!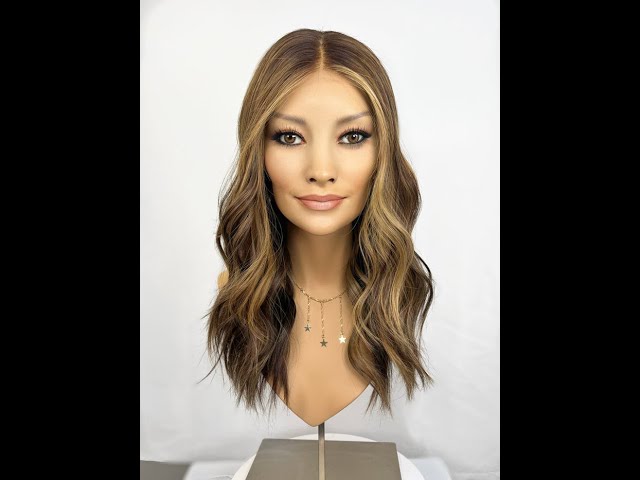 Hat hair
I purchased a hat hair wig because I was starting a group exercise program. I should have returned it but I was rushed. Too dark, too big, and too long, but still a nice piece. I just highlighted it, removed the ear tabs, and cut the length. It is just fine now for working out. Don't be afraid to change the things that aren't what you like about a wig.